Stop the Demolition of a Good Quality Rental Apartment building.
Located in the heart of the Annex Neighbourhood, 145 St. George Apartments, a modernist gem, is meeting its existing usability mandate.
Subscribe to our Email Newsletter
Our Values, 145 St. George Tenants' Committee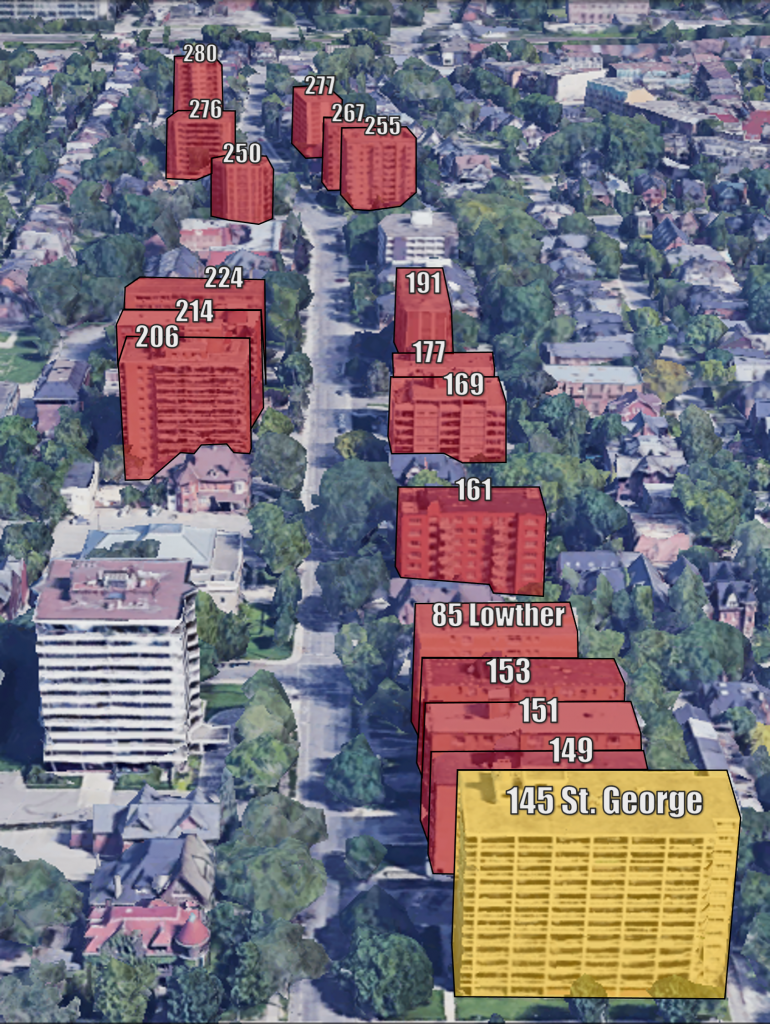 Impact on the overall Neighbourhood
If passed, the proposed Zoning By-law amendment, will encourage a domino effect of further evictions and similar demolitions in the Annex, and Toronto.

Why destroy a good quality building?
The destruction of a fully-tenanted building currently housing over 150 people that is meeting its utilization mandate and is well maintained.

Negative impact on the Environment
The detrimental impact on the environment of demolishing a viable rental building. Sustainability and embedded energy.
---
Have a Look at Our Beautiful Building
Details

– Architect of Record: Crang & Boake
– Architectural Style: Modernist
– Building Completion: 1959
– Recent Renovations: 2019, 2020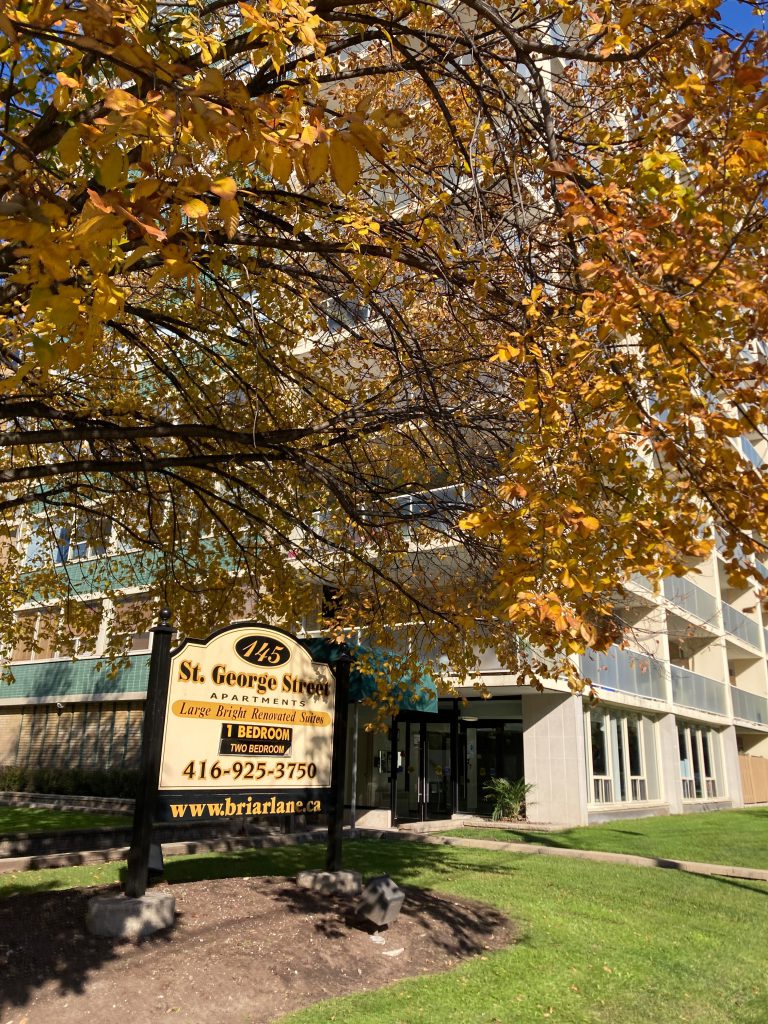 Our Neighbourhood, the Annex
The Annex is a diverse neighbourhood that provides housing options for a variety income groups, a wide range of professional backgrounds and university along with college students.
Renters make up 70% of the residents in the Annex neighbourhood. It provides important housing options for all income groups.
The Annex Residents' Association is a volunteer-run organization. It is one of the oldest residents' associations in Canada.
Our Community