Stop the Demolition of a Good Quality Rental Apartment building.
Located in the heart of the Annex Neighbourhood, 145 St. George Apartments, a modernist gem, is meeting its existing usability mandate.
Subscribe to our Email Newsletter
Our Values, Tenants' Committee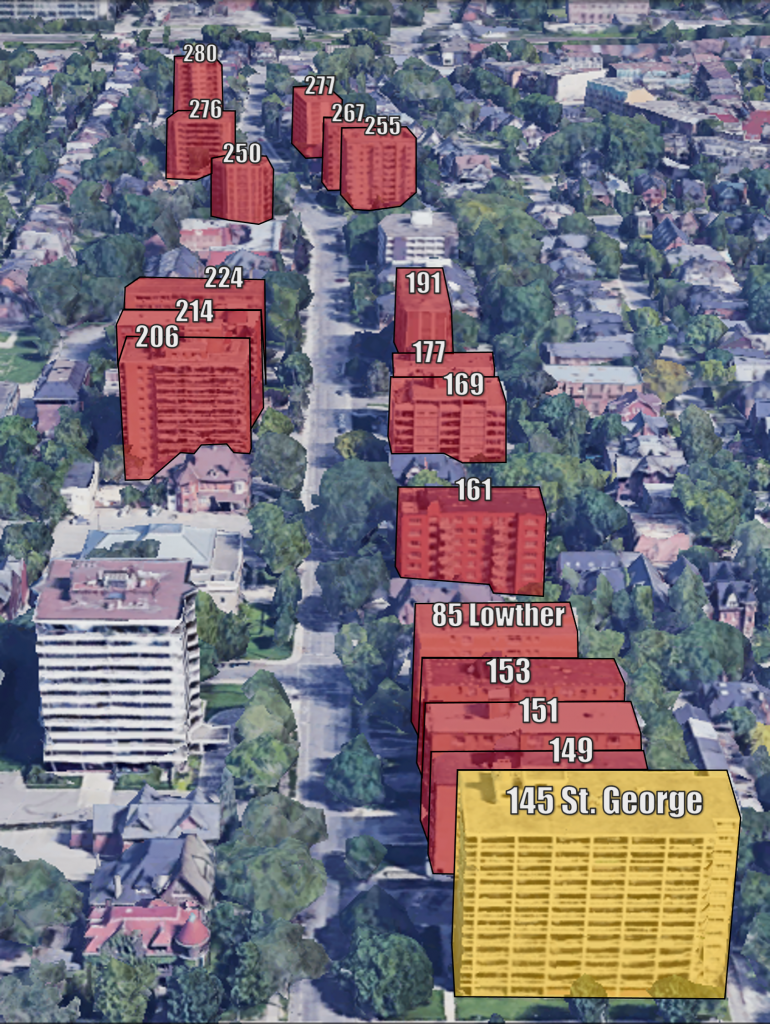 Impact on the overall Neighbourhood
If passed, the proposed Zoning By-law Amendment will encourage a domino effect of further evictions and similar demolitions in the Annex, and Toronto.

Why destroy a good quality building?
If passed, the proposed Zoning By-law Amendment would result in the destruction of a fully-tenanted building currently housing over 150 people that is meeting its utilization mandate and is well maintained.

Negative impact on the Environment
If passed, the proposed Zoning By-law Amendment could lead to detrimental impacts on the environment and the surrounding neighbourhood caused by demolition and the resulting release of carbon and other pollutants.
---
Have a Look at Our Beautiful Building

– Architect of Record: Crang & Boake
– Architectural Style: Modernist
– Building Completion: 1959
– Recent Renovations: 2019, 2020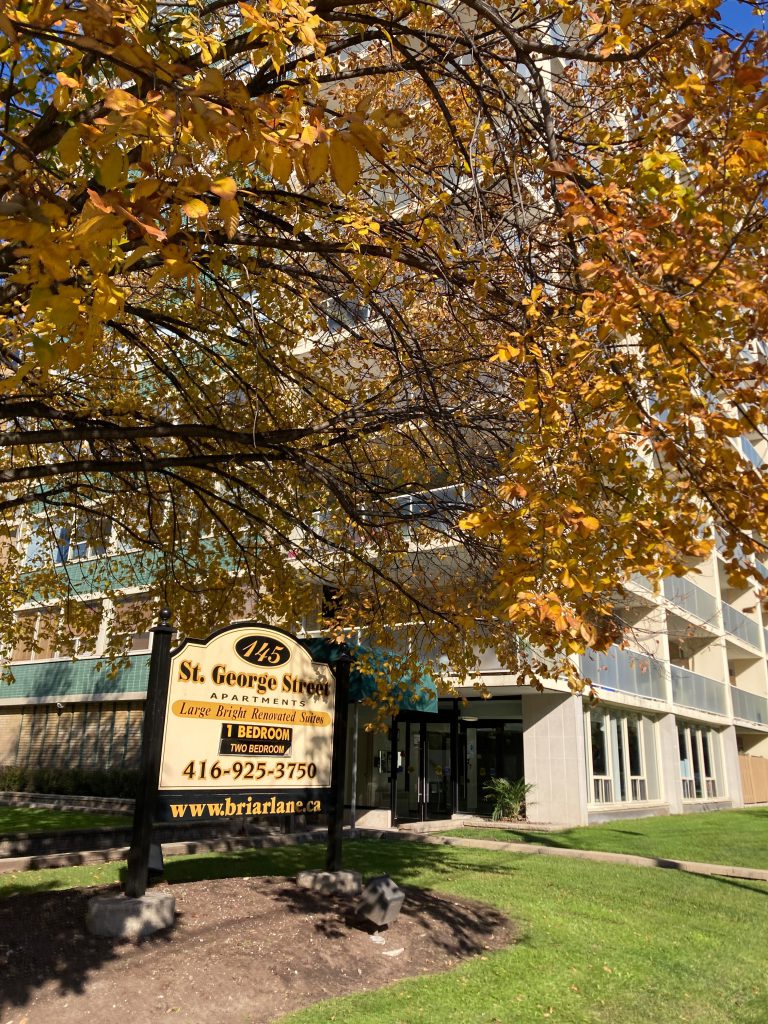 The Annex, Our Home
The Annex is a diverse neighbourhood that provides housing options for a variety income groups, a wide range of professional backgrounds and university along with college students.
Renters make up 70% of the residents in the Annex neighbourhood. It provides important housing options for all income groups.
The Annex Residents' Association is a volunteer-run organization. It is one of the oldest residents' associations in Canada.
Hear from the 145 St. George community